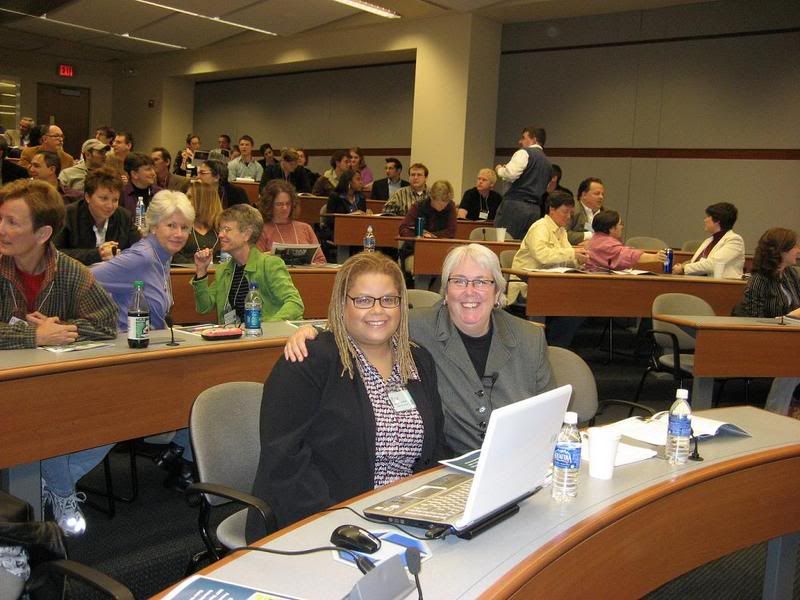 With Patricia Todd, and the attendees at the conference, before the opening session.
LGBT North Carolinians and allies are coming together today to share stories and strategize about how to advance civil rights in our state at the 2007 Equality NC Conference, held at the Duke University School of Law. There are 250 people registered for the conference and 215 registered for the evening gala at the Nasher Museum of Art in Durham.
***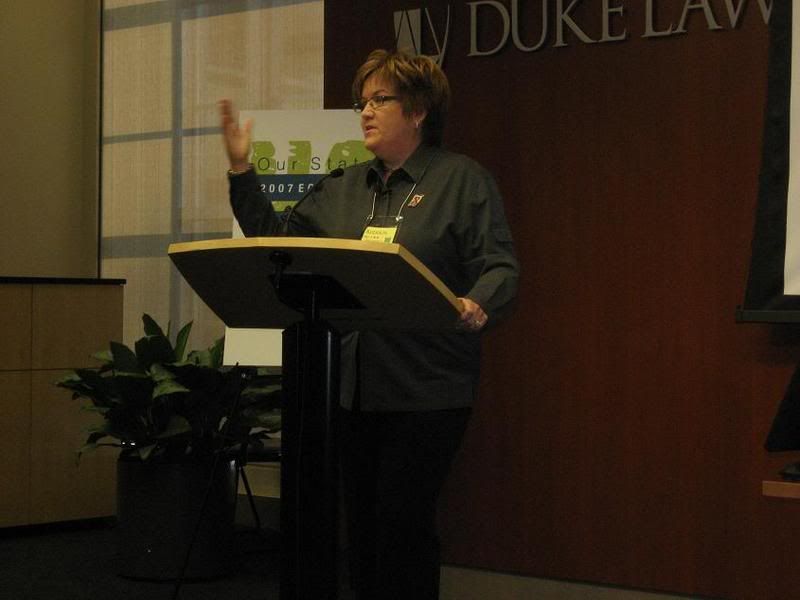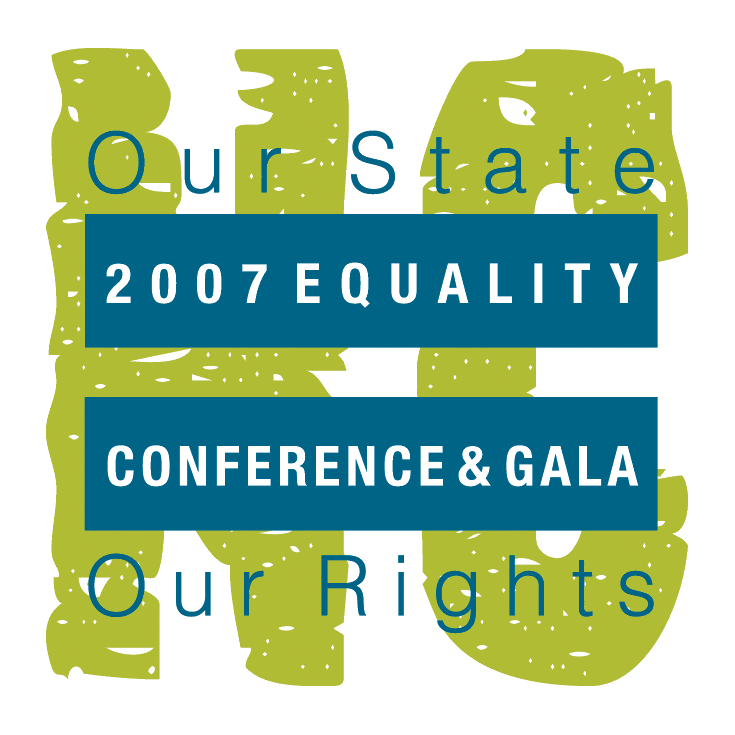 9:30 AM: Addison Ore, the board chair of Equality NC, opened the conference by discussing the genesis of the conference, which is the first of its kind in the Tar Heel state. She outlined the goals of the conference -- bringing allies, LGBTs and legislators together to discuss issues that matter to the community, to engage young people and provide more information about what is happening in our community and creating change in our state.